Academy Mortgage Corporation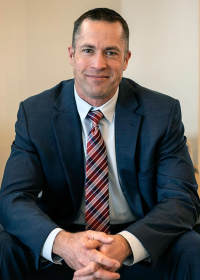 Dave Perry – Senior Loan Officer
Our family has lived in the Boise, ID area since January 2003. We came here 21+ years ago after graduating from college, and have loved it ever since! Idaho is an amazing place, with exceptional people and we feel blessed to be involved in the community.
My wife Heidi and I have three kids, two daughters, Reese (13), Kate (10), and our son Cutler (8). They keep us busy with many sports and community activities. Our family time revolves around T-Ball & Volleyball games, camping in the mountains, and whenever the Boston Red Sox are playing – Go Red Sox!
I've worked in the mortgage industry for over 15 years now. Originally, I joined a local mortgage company in January 2003 and spent 3.5 years learning the business. Since that time I've managed a branch of loan officers as well as my individual team's production.
We made the decision to join Academy Mortgage in 2015 because they are a national lender, with a very local presence. Since joining Academy Mortgage, I have achieved the distinct title of both Academy Mortgage's Top Producer and President's Club Recipient, ranking my team's in the Top 1% of all loan officers within Academy Mortgage nation wide for 2015-2019. In Idaho, we were blessed to be the #1 lender in the entire state for Academy Mortgage in 2019.
Dave Perry
Senior Loan Officer
NMLS #34786

Academy Mortgage
Work: (208) 888-9394